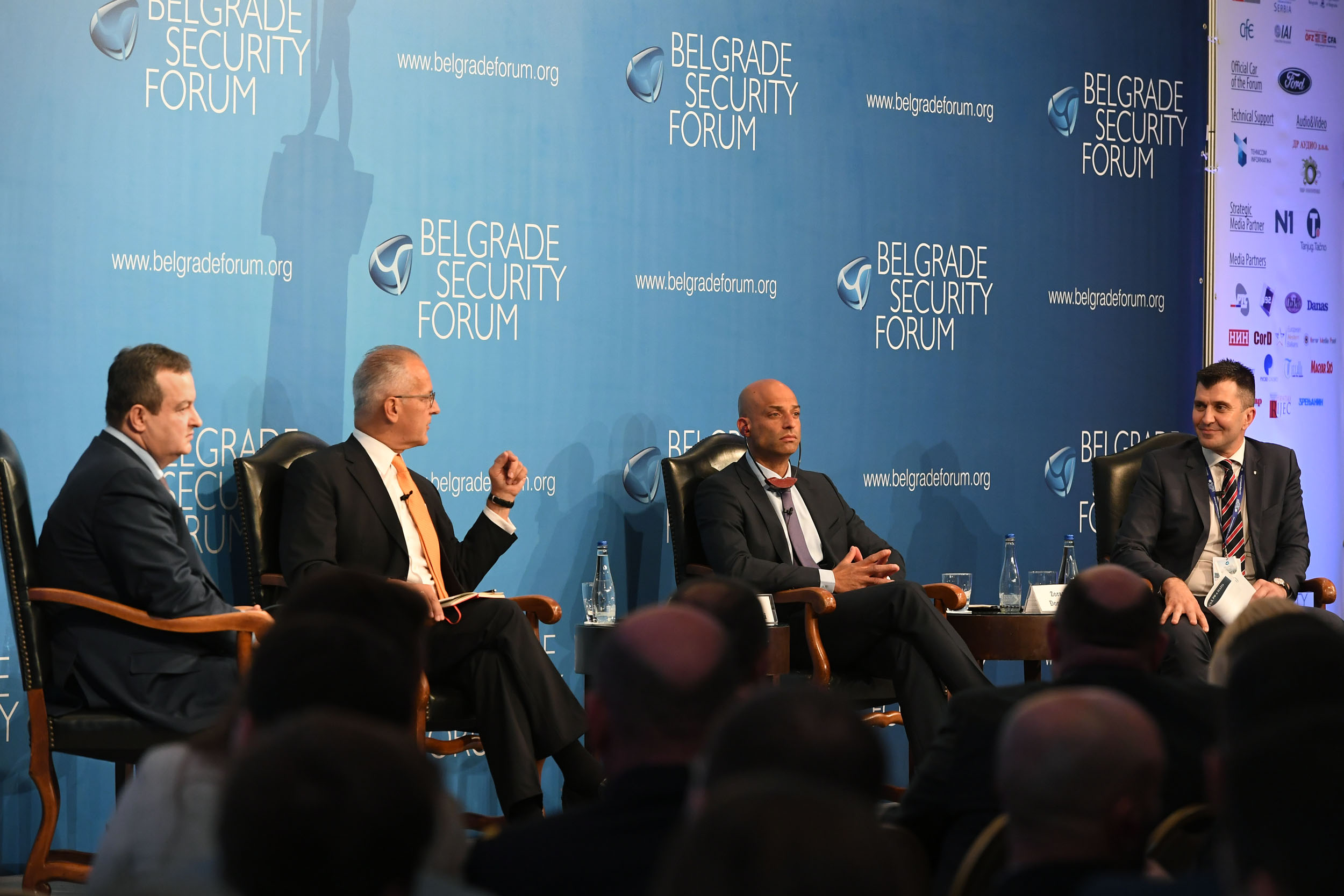 Belgrade, 13 Oct 2016 – First Deputy Prime Minister and Minister of Foreign Affairs Ivica Dacic spoke today at a panel discussion dedicated to the tenth anniversary of the participation of Serbia in the Partnership for Peace programme, which was held as part of the 6th Belgrade Security Forum.
Dacic said during the panel discussion, which was attended by Minister of Defence Zoran Djordjevic and Deputy Assistant Secretary General of NATO James Appathurai, that the Partnership for Peace is the optimal framework for Serbia for its relations with NATO.
This framework, he explained, enables our country to realise the full potential of military and other forms of political and practical cooperation while confirming its position of military neutrality, which is fully respected by the Alliance and its members. In this regard he stated that Serbia's membership in NATO is not an issue of state policy of Serbia, nor does NATO expect such candidacy from our country.
According to him, this organisation, on the other hand, in the light of increasing global security challenges, represents for Serbia an important interlocutor, which is why our country will seek to deepen political dialogue on all issues of common interest.
Dacic pointed out that Serbia and NATO share a common interest in maintaining peace and stability in the Western Balkans, which is the basis for economic and every other progress and prosperity of all who live there, which is why it is very important nowadays to preserve stability and not let inflammatory rhetoric and irresponsibility prevail.
The First Deputy Prime Minister pointed out that Serbia achieves meaningful practical cooperation with NATO through the Individual Partnership Action Plan - IPAP, especially in the field of scientific technological research and emergencies. A good example of practical cooperation is the project of strengthening the capacity of the Technical Repair Bureau of Kragujevac, dedicated to destroying surplus obsolete ammunition, through the NATO Trust Fund, which brings together several member states and partner countries, Dacic concluded.
Source: www.srbija.gov.rs