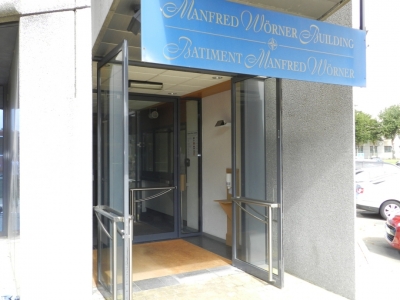 Manfred Worner Building, NATO HQ, 1110 Brussels, Belgium
Phone: +32 2 707 79 81
E-mail:
Photographic presentation of Serbia, author Dragoljub Zamurović

EVENTS

Ambassador Udovicki met with Serbian National Assembly delegation

Brussels, 31 May 2018 - Ambassador Udovicki hosted today a high-level delegation from National Assembly of the Republic of Serbia within the framework of their study visit to EU and NATO institutions in Brussels, organized by the OSCE Mission to Serbia. During the meeting, ambassador Udovicki briefed Serbian MPs about partnership cooperation between the Republic of Serbia and NATO. In addition to the visit to the Mission of the Republic of Serbia to NATO, the members of the Serbian National Assembly delegation met with the representatives of the NATO Political Affairs and Security Policy Division (PASP) and Public Diplomacy Division (PDD).

Advanced Security and Defence Studies participants study visit to Brussels

Brussels, 26 February 2018 - The 7th class of participants in Advanced Security and Defence Studies (ASDS) of the Serbian MoD Military Academy visited today NATO HQ in Brussels within the framework of study visit to the EU and NATO institutions.

During their study visit to NATO HQ, ASDS participants visited the Mission of the Republic of Serbia to NATO where they were received by Head of the Mission ambassador Miomir Udovički.

Also, ASDS participants were received by NATO DSG Rose Gottemoeller.

Ambassador Filipovic meetings in NATO HQ

Brussles, 23 November 2017 - As part of his visit to Brussels, Acting Assistant Minister for Security Policy, Ambassador Branimir Filipovic met at NATO Headquarters with NATO Deputy Secretary General Ms. Rose Gottemoeller and NATO Assistant Secretary General for Public Diplomacy ambassador Tacan Ildem.

During these meetings, views were exchanged on the dynamic of the implementation of concrete arrangements concerning the development of partner cooperation, stemming from the recent successful visit by President of the Republic of Serbia Aleksandar Vucic to the NATO Headquarters, the talks he had with NATO Secretary General Jens Stoltenberg and his participation in a North Atlantic Council meeting.