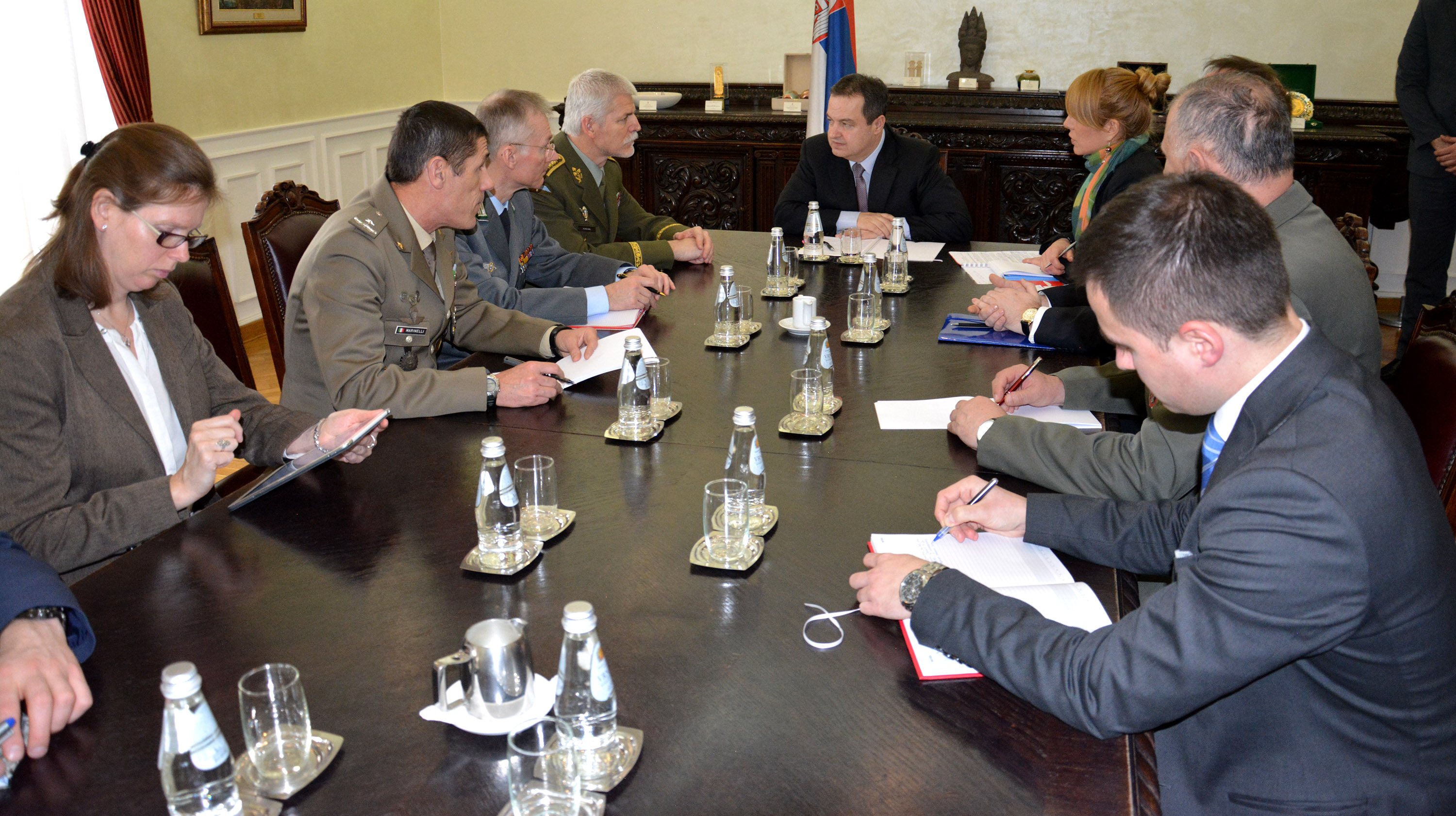 Belgrade, 3 March 2016 – First Deputy Prime Minister and Minister of Foreign Affairs Ivica Dacic reiterated today during a meeting with Chairman of the NATO Military Committee Peter Pavel that Serbia is militarily neutral and does not aspire to membership in the military alliance.
Dacic stressed that Serbia wants to be a reliable and predictable partner of NATO, and to use the space for further strengthening of cooperation within the available mechanisms within the Partnership for Peace programme.
General Pavel, who is on an official visit to Serbia, said that NATO fully respects the sovereign decision of the Republic of Serbia on military neutrality. He said that neutrality is not an obstacle for the development of partnership and cooperation, which is based on the individual needs of each country, mutual interests and shared values, as evidenced by many other examples of cooperation between NATO and neutral European countries.
Both sides agreed that it is necessary to keep the spirit of good relations, bearing in mind that Serbia and NATO share a number of issues of mutual interest in which cooperation is possible, such as the fight against international terrorism and the migratory crisis. Also, it was pointed out that the stable and prosperous Balkans in a stable and prosperous Europe are the aim that we are striving for.
The Chairman of the NATO Military Committee commended the Serbian contribution to regional stability and security, as well as its pragmatic policy by the Government of Serbia.
The officials highlighted the successful cooperation with KFOR, as well as our expectations for its unabated presence in the province, as a guarantor of security and implementation of the Brussels agreement.
Source: www.srbija.gov.rs