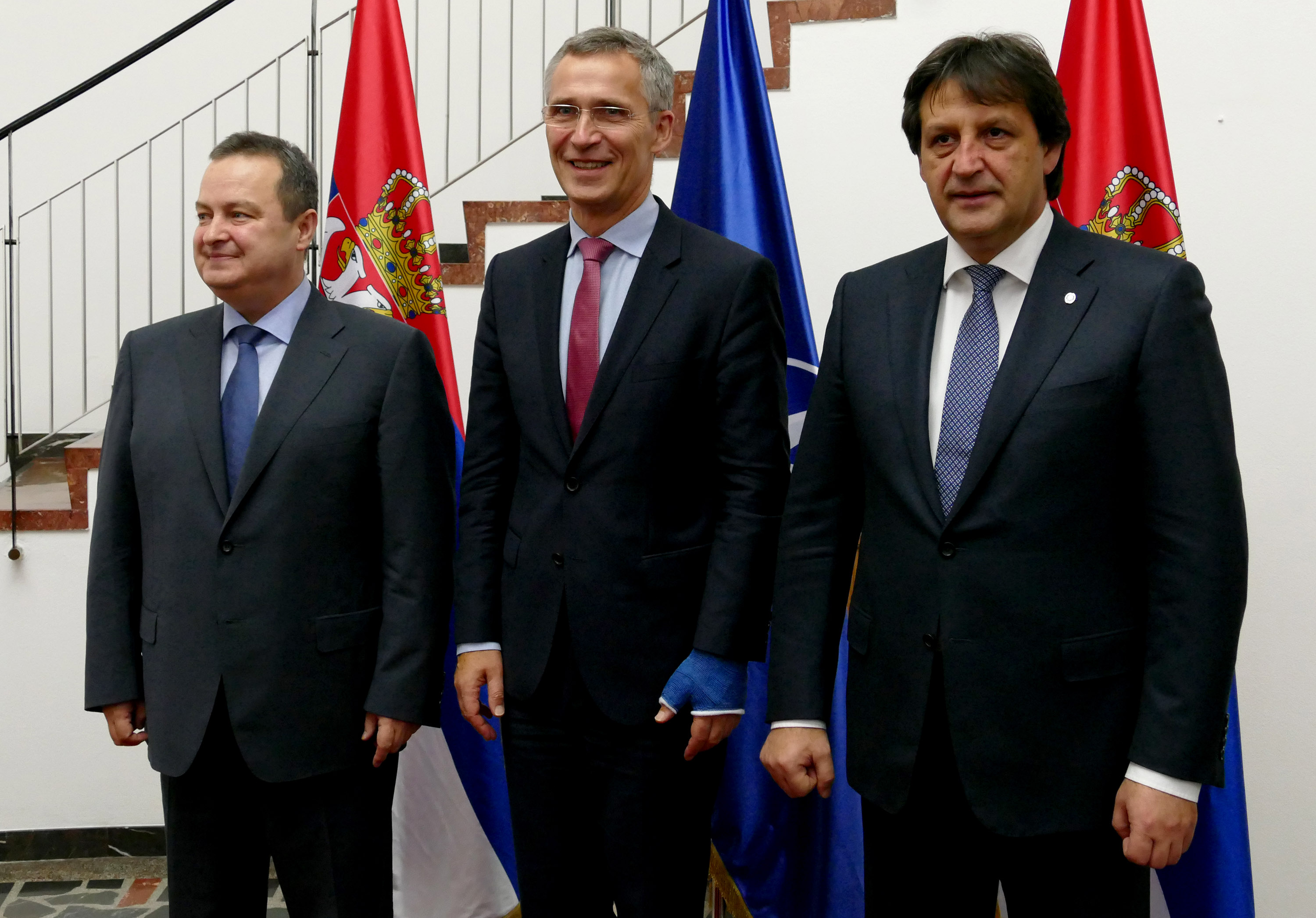 Belgrade, 20 Nov 2015 – First Deputy Prime Minister and Foreign Minister Ivica Dačić and Defence Minister Bratislav Gašić met with NATO Secretary General Jens Stoltenberg within his visit to Belgrade.
The three officials agreed that Stoltenberg's visit to Serbia is very significant to both sides and that it is a major step forward in Serbia-NATO relations. Dačić and Gašić expressed satisfaction with NATO's decision to fully relax the Air Safety Zone, which they said is a proof of the partnership between Serbia and NATO and an affirmation of the excellent cooperation between the Serbian Armed Forces and NATO.
Furthermore, the officials discussed further improvement of cooperation between Serbia and NATO through the Partnership for Peace programme, the current situation in Kosovo-Metohija, regional cooperation and security challenges. Dačić stressed that Serbia sees room for further improvement of cooperation with NATO within the framework of available PfP mechanisms in accordance with the policy of military neutrality, as well as our commitment to contribute to strengthening regional and global security.
Source: www.mfa.gov.rs