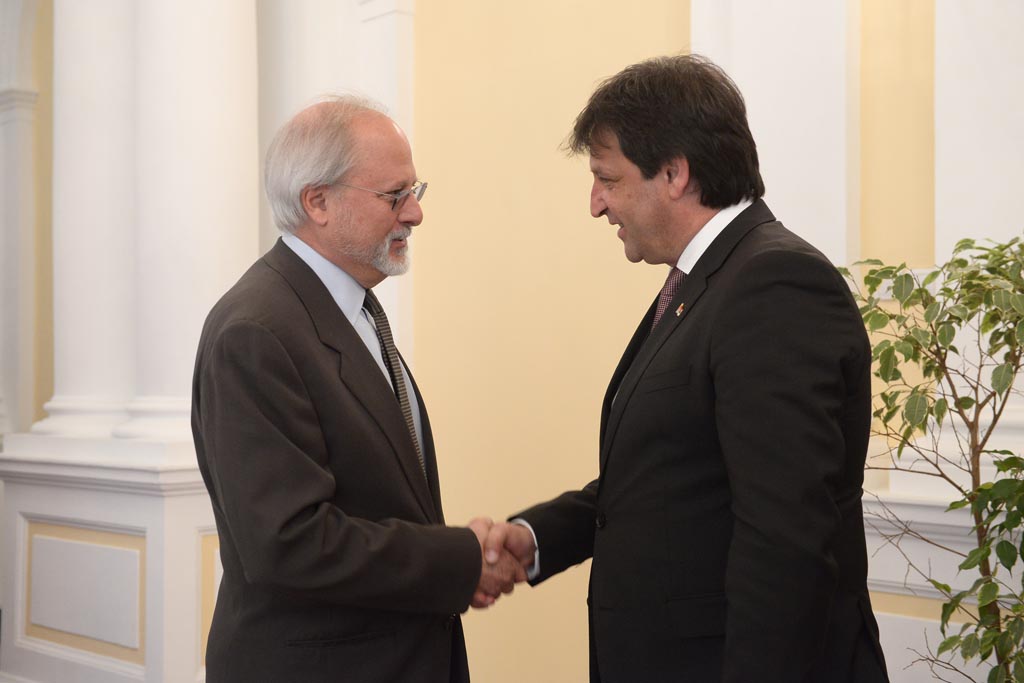 Belgrade, 4 June 2015 - Minister of Defence Bratislav Gasic and NATO's Assistant Secretary General for Political Affairs and Security Policy Ambassador Thrasyvoulos Stamatopoulos stated at today's meeting that the military cooperation between the Republic of Serbia and NATO through mechanisms and programmes of the Partnership for Peace was good and satisfactory.
Concerning that the EU membership was the foreign policy priority of the Republic of Serbia, Minister Gasic stressed that further cooperation with NATO should reflect the need of our country to actively participate in the Partnership for Peace, and thus build the necessary capacities for engagement in UN and EU operations. At the same time, this would develop the capabilities for contributing to the development of the EU Common Security and Defence Policy.
Minister Gasic stressed that, for our country, active participation in activities of the Partnership for Peace represented the optimal framework for achievement of security goals and improvement of defence capacities, while retaining the proclaimed policy military neutrality.
Source: www.mod.gov.rs