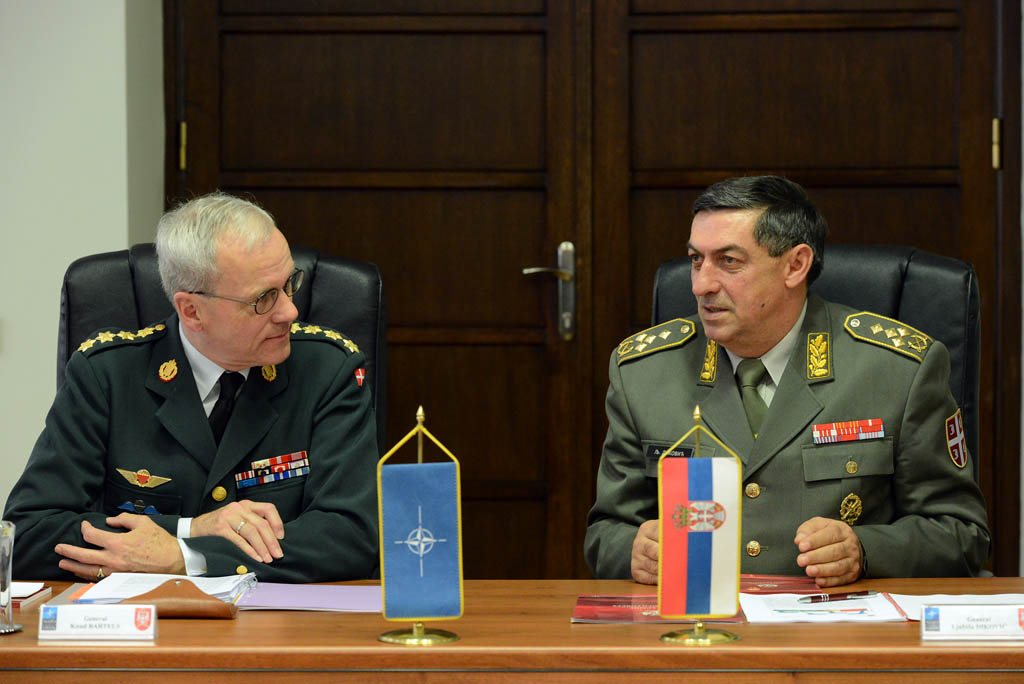 Belgrade, 15-17 April 2015 - During official visit to the Republic of Serbia, General Knud Bartels, Chairman of the NATO Military Committee, met with General Ljubiša Diković, Chief of the General Staff of the Serbian Armed Forces, Mr Zoran Đorđević, State Secretary in the Ministry of Defense and Ambassador Branimir Filipović, Acting Assistant Foreign Minister for Security Policy.
They discussed further promotion of cooperation between the Republic of Serbia and NATO through the Partnership for Peace (PfP) Programme, the current security situation in the region and in Kosovo and Metohija, as well as a very good cooperation between KFOR and the Serbian Armed Forces.
It was commonly agreed that the recently adopted Individual Partnership Action Plan (IPAP) between the Republic of Serbia and NATO was a broader framework for further strengthening political dialogue and for promoting concrete cooperation in all areas of common interest.