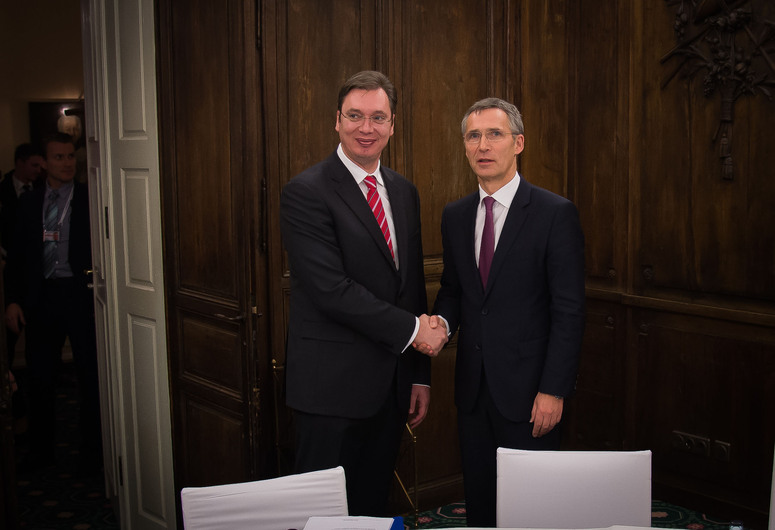 Belgrade/Munich, 6 Feb 2015 – Prime Minister Aleksandar Vucic spoke today in Munich with NATO Secretary-General Jens Stoltenberg about the presence of KFOR in Kosovo-Metohija and cooperation under the Partnership for Peace.
Vucic informed Stoltenberg about the continuation of dialogue with Pristina, and stressed that the most important thing for our country is the presence of KFOR troops in Kosovo, as well as guarantees that KFOR gave for the safety of Serbs in the southern Serbian province.
He stressed that the relations between the countries of the Western Balkans have improved, which means that the region is stable, and added that our country will do everything to maintain economic and political stability in the region.
Stoltenberg stated that he wants to further strengthen and improve relations between Serbia and NATO, and welcomed the resumption of dialogue between Belgrade and Pristina.
He also praised the reforms implemented by the Serbian government, and added that Serbia is a very important partner of NATO under the Partnership for Peace programme.